Believe it or not, COVID-19 has given a big blow to the economic situation of nearly every country of the
world, to some extent. I mean, temporary halt to nearly ninety five percent of the businesses and
government organization of a country and that too for 3-4 months is really something that is bound to
affect the economy. Well, there are some of the businesses or services which are required by the
economy no matter what, and these are the businesses that may bounce back right after the lockdown,
for example transportation and warehousing. On the other hand, there are businesses who may take
time to come back to normal, like travel and shopping.
According to economic times, "sectors like transportation, storage, warehousing would come back
quickly once the lock- down is lifted, and those which would not bounce back anytime soon, are those
which depend on people's behavior like travel, staying in hotels, flying overseas and going to shopping
malls, for example".
However, here are some of the businesses benefitted from the lockdown and may also prevail in the market
after the lockdown.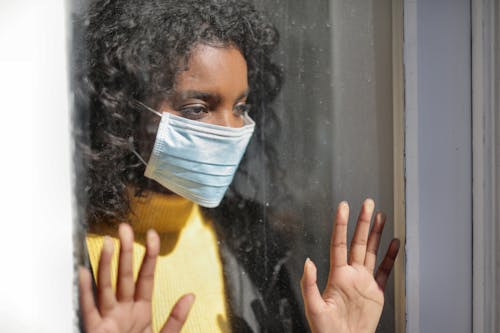 1. Edtech
According businessworld.in, "India has the largest school going population and
higher education infrastructure in the world. According to a report, the sector is pegged at $ 100 billion
and will grow at CAGR of 7.5% to $ 144 billion by 2020."
Now, this billion dollar sector cannot be shut down for a long time, it has to find its way to reach its
students and continue the process, however it may be. So, for that sake, every other school and
university of India started conducting online classes and exams. The firms who were already in this field,
of online teaching, benefited from the lockdown and its growth rate will continue to increase for a long
period of time now.
Just now you read about how the education system of India reacted to this sudden lockdown across the
nation.
If we talk about our online education system, now a days, factors like increase in smartphone users and
internet penetration has increased the awareness of e-learning, will majorly speed up the growth rate of
this sector. According to latest reports, online education market in India is expected to reach INR 360
billion by 2024. Thus, the pandemic has only accelerated its growth.
2. Retail and E-retail
If we talk about retail, many Indian household rely on their neighborhood grocery stores and do not
believe in purchasing products like edible items, household equipment and etc. Due to this reason, there
shall be increase in the footfall post lockdown, and thus the increase in retail sales.
A large population of world, not only India, watches Bollywood movies. In India, to be specific, there are
many people who like to watch movies in theatres, and because of this reason the footfalls in multiplex
a bound to earn good profits. I admit, it will take time in this, but facts just cannot be ignored.
Now, on the other hand, if we talk about E-retail, people who are aware of the precautions and
seriousness of this pandemic-situation are restricting from buying anything offline or by going outside
their premises. They are ordering everything online to ensure compliance with social distancing. As a
result, e-retail sales will increase.
3. Banks or BFSI on a whole
Banking sector has suffered during the lockdown due to closer of everything for a couple of
months. But, if we think about it, this is a perfect chance for BFSI players to come up with new
business models that are more digitally driven. As we all know, India is a cash-driven country, and
despite various measures, has not been able to outgrow its independence on cash.
Due to this factor, functioning of banks are crucial for the economy, and as this procedure of 'Unlocking
India' continues, people shall use more and more services of banks.
4. Medical and fitness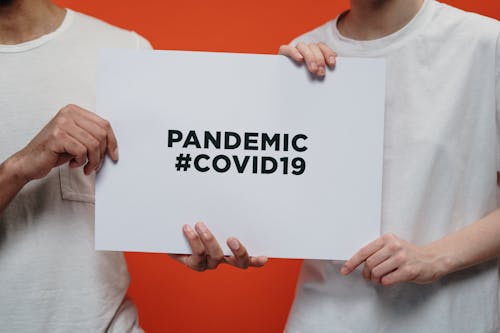 Owing to the fact that, by keeping personal hygiene we can fight this war with COVID-19. People will
start adopting better personal hygiene practices post lockdown, so the sales of products like sanitizers
will rise. In fact, when lockdown was not even imposed, people started buying hand sanitizers and
other sanitary products. As a result, disinfectants and sanitizers are recording the highest sales. The
trend, of maintaining better hygiene at personal level as well as home, is expected to continue for a
considerable period of time.
Now, if we talk about fitness, there are a lot of people who were going to gym or doing other sports on a
regular basis. For them, this lockdown and a long shut down of stadiums and gyms, means a halt from
doing the thing they love and the worst part is, nobody knows for sure, when the gyms and stadiums will
be open. These are the people who will order fitness products online, like jumping rope or maybe a
complete home gym kit.
5. Video conferencing and collaboration in Lockdown
As we proceed into the unlock process in various parts of the world, from a complete lockdown, when
face to face communication and meetings were avoided and distant meetings were the new need or
trend, whatever you may call it. In this situation, various video conferencing apps like zoom, Microsoft
teams and Google meet came into use, which were unknown to a large part of population before
lockdown.
These firms, zoom, Microsoft and Google, acquired market in the lockdown itself, thanks to lockdown
and social distancing.
As per the Hindustan times, "Zoom, the Chinese video conferencing app, naturally had one of its best
quarters in 2020 as per its latest earnings report. This is mainly due to the increased usage of the
platform by millions for casual and official purposes since most were at homes during the pandemic
lockdown. As per the earnings, Zoom reported a revenue generation of $328 million in February and
April quarter. For reference, this is more than double of what the company earned in the same time last
year – $122 million."
Here is a fact, to which we all may agree to, that any kind of distant communication whether it is video
conferencing or call, can never replace the face to face communication but in the situation this these,
when people and businesses all over the world has no idea of what to do, these video conferencing apps
delivers great service.
CONCLUSION
So, these were the list of 5 businesses which may bounce back after lockdown is uplifted completely
which may take another couple of months to happen. The purpose of providing this information is that if
you are an investor, then these are the businesses which may earn you some profit. For example, shares
of Zoom, increased by 130% in the first quarter of 2020.
Please comment below if this article was helpful, interesting or nothing. Suggestions are always
welcome.