On April 5th, 2018, the Indian supreme court responded to a petition filed by the Reserve Bank of India (RBI) which sought to ban all cryptocurrencies including Bitcoin. The motion was supported by India's Finance Minister Arun Jaitley who said "The government does not consider crypto-currencies legal tender or coin and will take all measures to eliminate the use of these crypto-assets in financing illegitimate activities." Let's study what is this cryptocurrency ban.
This blog post discusses how this current development affects cryptocurrency owners in India, as well as provides information on what you can do if you are an exchange owner.

The news came out of the blue, with few details as to why. However, it seems clear now that the Indian government is cracking down on all cryptocurrency exchanges and miners, including foreigners. The basis for this decision is likely due to the fact that many companies were being used to facilitate money laundering and tax evasion rather than actual trading activity.
The decision has led to panic among most cryptocurrency owners in India including digital currency exchange owners who have been operating without any trouble for many years. Many crypto holders had effectively ignored their crypto gains until the ban was announced. If you are one of these people, you will want to keep reading so you can understand your options moving forward.
What Happened in the Past
Indian citizens who have invested in cryptocurrency have been allowed to keep their investments. In the past, people had done this with relative ease because there were no laws or taxation on crypto transactions. The RBI had previously issued warnings that ALL cryptocurrencies must be treated as a commodity and are regulated accordingly. This means that all transactions involving Bitcoin were subject to capital gains taxes which began at 9%, however, this has now been reversed by the Supreme Court.
The news of the supreme court change was greeted with cheers from Bitcoin investors who expected regulation to help protect them from being robbed blind by criminals who used their friend's Bitcoins for laundering cash through trade exchanges. However, it appears now that the government's actions were more punitive and were in fact to eliminate crypto transactions that were actually being used for legitimate activity. The protection of investors had been destroyed in an instant due to the lack of any oversight.
What Happens Now in India

The cryptocurrency ban will now apply to all exchanges, miners, and all transactions involving cryptocurrencies. If you have Bitcoin, Ethereum, or any other cryptocurrency, you can keep it and avoid any possible repercussions as long as you don't try to sell it or transfer it out of India. The government is acting like a typical dictator who has zero respect for anyone who disagrees with its decisions.
What is crypto? Simply put, crypto is a unit of cryptocurrency. Cryptos are digital coins that aren't tied to any physical form and instead exist as entries on a computer or server. They can be used as payment for goods and services without the need for third-party validation, meaning they can be exchanged from person to person without going through banks or other financial institutions.
Cryptocurrencies have been around since 2009 but have skyrocketed in value in recent years due to their popularity with tech enthusiasts and traders looking for an easily tradeable market that doesn't use traditional regulatory bodies like governments or banks. Recently, there were some notifications that showed that a cryptocurrency ban can be the next move.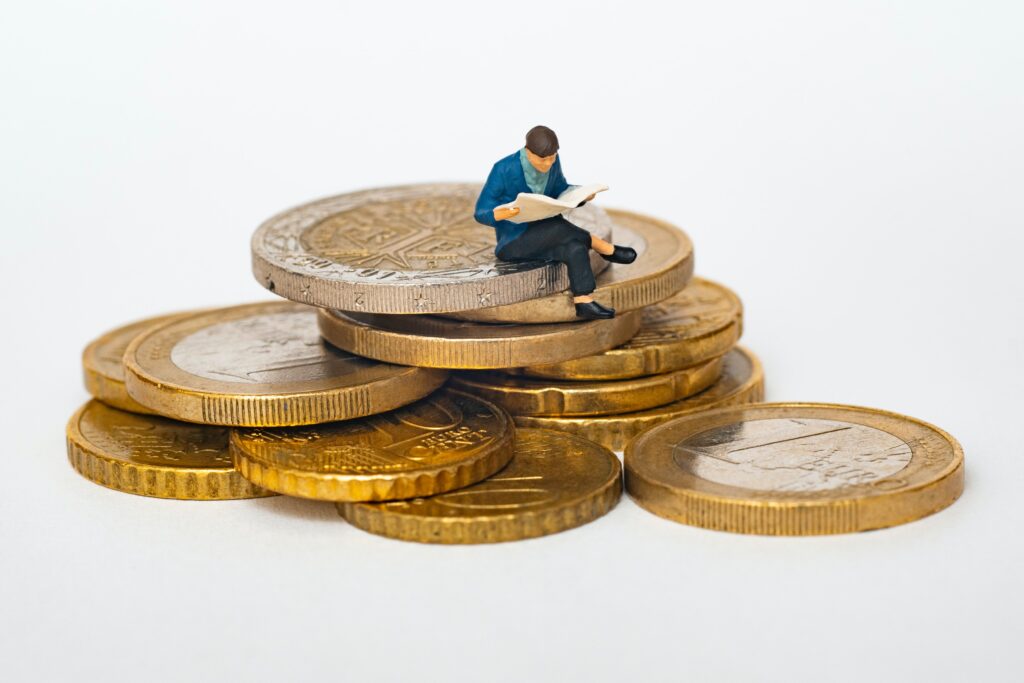 The popularity of Cryptocurrencies is on the Rise

Cryptocurrencies differ from fiat money, meaning currencies that are issued by a government because they aren't backed by a physical commodity like gold. This means that their value is determined solely through supply and demand.
For some people, this makes them inherently risky due to the volatility of the market. However, as more people begin to adopt cryptocurrencies as payment options and realize their benefits over fiat money, their popularity is expected to rise in the coming years.
But why have cryptocurrencies become so popular? And what are some of the hottest trends that are shaping the crypto space right now? Let's take a look at some of these trends below:
According to a 2018 report by the Chamber of Digital Commerce, the number of unique addresses using cryptocurrency wallets worldwide increased to 6.9 million in 2017, an increase of 56% from 2016. The number also includes transactions using digital tokens issued by non-financial companies. Despite this growth, however, cryptocurrencies remain very volatile due to their nature as digital currencies and don't have the backing of a central bank.
The amount of merchants accepting cryptocurrencies has grown massively in the past few years with online retailers, online services, and brick-and-mortar businesses like McDonald's and Starbucks now accepting cryptocurrency payments. Many tech types have also begun to adopt cryptocurrencies, including social media platforms such as Pinterest and Apple. Additionally, cryptocurrency apps are now available on mobile phones that allow users to exchange multiple cryptos in one single transaction.
The Adoption of Cryptocurrencies is Growing
The Indian government is considering a bill that would outlaw cryptocurrencies, including bitcoin. A ban would initially make it illegal for any individual to mine, generate, hold and trade in cryptocurrencies like bitcoin and ether. It also proposes imposing stiff penalties and fines on violators.
The Indian government is considering a bill that would outlaw cryptocurrencies including bitcoin. A ban on cryptocurrencies might initially make it illegal for any individual to mine generate, hold and trade in crypto like bitcoins and Ethereum. It also proposes imposing stiff penalties and fines on violators.
The proposed bill is also intended to make it illegal for unregistered entities to trade bitcoin, Ethereum, Ripple, Litecoin, and other cryptocurrencies.
However, the Reserve Bank of India is reportedly not happy about the move and has been sending warning signals to the government about the risks involved in controlling virtual currencies.
The Adoption of Cryptocurrencies by the Public is Growing Rapidly
According to a member of the Indian government's economic advisory council, Parthasarathi Shome: "We have voted in favor of this bill since it will be better for public interest if cryptocurrency is banned in India. We have also sent a letter to the government urging them to take all necessary steps to ban cryptocurrencies."The statements were made on Tuesday at an Economic Advisory Council meeting. Some added that he had been in talks with chief economic adviser Arvind Subramanian and finance minister Arun Jaitley about the issue.
On Wednesday, the Indian parliament passed a bill banning trading in cryptocurrencies. The bill was unanimously approved by both houses of parliament and it is now expected to be signed off by India's president, Ram Nath Kovind. It will become law within seven days, if not sooner.
The bill bans all financial transactions related to virtual currencies. The penalty includes imprisonment of up to seven years, or a fine of up to $1 million, or both. It can be appealed in the Supreme Court of India.
This cryptocurrency ban is a major setback for the cryptocurrency space in India and it will surely restrict merchants from accepting payments in cryptocurrency as this is one of the pillars of digital currency acceptance.
In fact, every major country has been banning cryptocurrency trading: China, the United States, Russia, Venezuela, and soon Japan. A ban on cryptocurrencies by India will therefore make bitcoin and other cryptocurrencies less popular worldwide making it even more challenging for them to reach mainstream adoption rates.
Cryptocurrencies have been all the rage in recent times, but where are the best places to trade in cryptocurrencies? India is filled with places, thanks to an increase in awareness of cryptocurrencies. Some popular locations include Amazon, WhatsApp, and WeChat. This cryptocurrency ban can bring a lot of changes in the future.
Cryptocurrency prices differ wildly depending on their utility as well as their security. However, cryptocurrency exchanges like Zebpay and Coinome will provide you with safe trading possibilities across a multitude of exchanges while providing instant liquidity for your transactions.
To find out the best places to trade cryptocurrencies in India, we contacted several websites and traders to provide us with their insights. Here, we present you with the answers about where to trade cryptocurrencies in India.a
Alert: India may soon outlaw cryptocurrencies!
Kishore: Zebpay is the most popular among brokers since it was established almost five years ago and has always catered to everything within the crypto space including exchanges like Coinome, LocalBitcoins, Indodax, and many more. Zebpay offers fiat and cryptocurrency to cryptocurrency trading. For Zebpay USDT/BTC, it has only a 1% fee which is just amazing.
Navin: WeChat is the most popular IM app in Asia. It is used by over 1 billion people annually (including India). Its 'buy' feature is simple and easy to use, with the price ready for order on the app, the app does not work instantly but within seconds. The available coins are a select few that are accepted globally including BTC and ETH, plus there are several other Cryptocurrencies that can be bought using WeChat's 'buy' feature. Finally, all personal information while trading always remains private. The cryptocurrency ban can ban private coins: sources.
Gurpreet: Many people are using WhatsApp to transact nowadays. It's also known as a new form of digital currency, but it is not related to any particular cryptocurrency. However, most of the lotuses on WhatsApp will run at a tiny price but there are certain exchanges that offer good deals like LocalBitcoins where you can buy BTCs with INR and sell instantly for USDT, or Coinome where you can trade the currency Bitcoin for the one-off Tether (USDT) which is a stablecoin pegged to US Dollar.